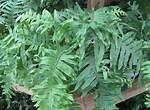 Kalawalla Tincture 4 Oz.
SKU:
$25.00
$25.00
Unavailable
The fundamental action of the herb Kalawalla is to regulate the immune system, so that imbalances are corrected.

Auto-immune disorders arise from an overactive immune response of the body against substances and tissues normally present in the body. In other words, the body attacks its own cells. ​