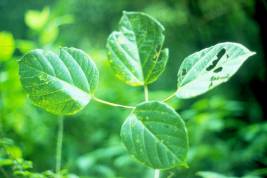 Iporuru Tincture 4 oz
SKU:
$25.00
$25.00
Unavailable
Iporuru is a shrubby tree that reaches 8-10 m in height with light-brown bark and violet flowers. It grows extensively in the lower elevations and flood plains of the Amazon River system in Peru, and is indigenous to the moist, tropical areas in Argentina, Bolivia, Brazil, Colombia, Paraguay, and Venezuela. Iporuru can be harvested only in the Amazon's dry season; it spends the rainy season underwater. The locals believe that the active medicinal properties found in the bark are
present only during the dry season.